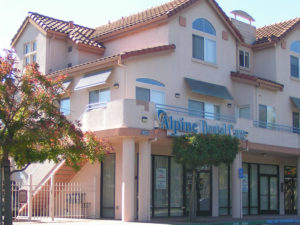 We appreciate the way technology helps us offer better care. Our dentist—Dr. Donian Shen—believes that a personalized and comfortable atmosphere, combined with the most advanced techniques and modern equipment, provides the perfect environment for creating healthy, beautiful smiles that last for a lifetime. From the beginning, we have placed the highest priority on patient comfort. We use the latest technology to reduce the potential for discomfort during treatment, enhance the quality of outcomes, and shorten appointment times – all of which are important factors for our patients.
Digital X-rays reduce radiation by 90% and eliminate film-developing time.
Our convenient online appointment request system allows you to schedule visits whenever and wherever you want.
Our paperless digital patient charting network allows us to take care of most administrative details right at your chairside; this greatly increases administrative and insurance processing efficiency.
The Zoom!® chairside teeth whitening system lightens your smile several shades in just over an hour.
CAESY®, a special patient education system, offers 3-D modeled DVDs to enhance patients' understanding of proposed treatment.
The intraoral camera helps patients gain a better understanding of their oral health by showing them what the doctor sees in close detail.
Rotary root canal file systems and Root ZX canal locator systems can provide quicker, more comfortable root canal treatment without compromising the success of the procedure.
Computer-assisted electronic insurance claim filing avoids insurance payment delays.
In addition, we offer relaxing amenities and sedation techniques to help you feel at ease during your treatment—this includes:
Conscious sedation dentistry with nitrous oxide, as well as deeper levels of relaxation via oral conscious and IV sedation techniques.
A selection of music, TV channels, and DVD entertainment in every treatment room.
Specially designed neck and back cushions for extra comfort.
Water and tea options in the reception area.
Alpine Dental Care's focus on patient comfort and technology is apparent in every aspect of the practice. We have considerable respect for your time and comfort and our team is always striving to find ways we can continue to improve.
Patient Safety
After each patient's visit, all instruments are sterilized with the latest vacuum and ultrasonic sterilizers. Other surgical items are supplied "ready-sterilized" and we dispose of them after use. We employ a combination of methods to ensure our surgery environment achieves the highest levels of clinical sterility.
We are very proud of our state-of-the-art sterilization center, but we don't just stop there. We go the extra mile and have weekly third-party sterilization audits to make sure the sterilization procedures are operating at peak level for your safety. We even use a special water bottle sterilization system that is proven to eliminate bacteria in all of our dental lines, which is vital for your safety.
Our Office
For more information, please contact our office. Our friendly and knowledgeable team is happy to answer questions and to help you schedule a $80 non-refundable consultation with Dr. Shen.*