A beautiful smile is no longer just for the rich and famous. Our cosmetic dentistry service options are affordable, simple, and available to you. At Alpine Dental Care our experienced dentist, Dr. Donian Shen, offers a skillful and knowledgeable approach to smile makeovers. Our services can provide dramatic, positive results or just slight alterations and improvements; the beauty of a cosmetic dentistry treatment plan is that it's completely customizable based on your wants and needs!
Porcelain Veneers
With porcelain veneers it is possible to correct a broad range of dental imperfections through a single procedure. Porcelain veneers are thin shells of ceramic material that can beautifully conceal stains, discoloration, chips, cracks, and gaps between teeth. They can also reshape, elongate, or align the appearance of teeth to improve your smile with natural-looking, long-lasting results.
Teeth Whitening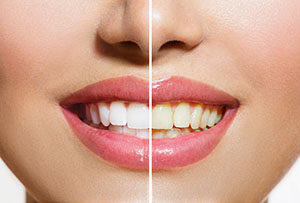 Teeth whitening is a simple way to enhance the appearance of your smile. Zoom!® Whitening treatments can effectively bleach deep stains, yellowing, and other types of dental discoloration with clinical-strength whitening gel and a patented activation light. Whiten teeth up to eight shades in just one in-office treatment for a brighter, more beautiful smile! We also offer at-home teeth whitening options for quick touch-ups between treatments.
Aesthetic Restorations (Tooth Colored Fillings, Porcelain Inlays & Onlays)
If you have old black silver fillings that you dislike, natural-color (composite) fillings can help you feel good about your smile immediately, often in just one appointment. Furthermore, silver fillings that have turned black are often a sign of degradation and leaky fillings. Aesthetic restorations, such as tooth-colored fillings, inlays, and onlays, are not only an attractive replacement for unsightly silver fillings, but they are stronger, long-lasting, and mercury-free.
Cosmetic Bonding
Cosmetic bonding is a versatile method for achieving many different types of aesthetic improvements and dental repairs. Using tooth-colored composite resin, which is layered, shaped, cured (hardened), and buffed to look like natural tooth material, your dentist can restore the appearance of a chipped tooth, close a gap between teeth, or conceal a deep stain that cannot be bleached. For many patients, cosmetic bonding is a relatively quick and affordable option for cosmetic enhancement.
For more information regarding the cosmetic treatments we offer, please contact our office. Our friendly and knowledgeable team is happy to answer questions and to help you schedule a free consultation with Dr. Shen.*