Reclaim Your Smile With Cosmetic Dentistry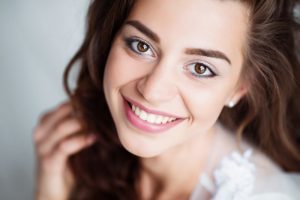 Making a good first impression is hard when you don't feel confident about the appearance of your teeth. You may feel self conscious about smiling, which could make you appear serious or unapproachable. Isn't it time you take your smile to the next level? You would be surprised how confidence can boost your personal and professional relationships and help you achieve your goals. Your cosmetic dentist in Cupertino has solutions for you! Here are some of the cosmetic services you'll find at Alpine Dental Care.
Gum Contouring
Do your teeth appear short or stubby? Maybe you feel like you have a "gummy" smile? Did you know that the beautiful smile you never knew you had can be revealed with a process called gum contouring?
This simple procedure trims away the excess gum tissue that hides your smile giving a more natural and appealing shape to your teeth.
Porcelain Veneers
If you are ready to redesign your smile, porcelain veneers are the option for you. Veneers fit over your tooth and are bonded directly to it, which gives them the capability of changing the size, shape, and shade of your teeth. Veneers are made to cover imperfections such as:
Spaces or gaps between teeth
Chips or excessive wear
Slight misalignment issues
Stains or discoloration
Misshapen teeth or size discrepancies
If you would like a "Hollywood" smile that can last for many years, talk to your dentist about porcelain veneers.
Invisalign
Are your teeth crooked or misaligned? You probably don't relish the idea of presenting at your next meeting with metal braces on your teeth. If that's the case, Invisalign may be your solution!
Invisalign uses clear plastic aligners that are comfortable to wear, yet also removable for eating and brushing. They are also very efficient and many cases can be completed within 9 to 18 months.
Tooth Colored Restorations
If you have teeth in need of repair, you can rest assured that at Alpine Dental Care you will receive a restoration that is not only durable, but also esthetically pleasing. We use only high quality ceramic porcelain for crowns and composite resin for dental fillings, and all of these materials can be customized to match your teeth so your dental work is not noticeable.
Teeth Whitening
Are you ready for the finishing touch on your smile makeover? Or perhaps your teeth just need a quick cosmetic booth? In either case, teeth whitening is the perfect option.
Alpine Dental Care offers an in-office treatment that is efficient and effective. We'll apply a protective barrier around your gums and soft tissues and apply a high strength whitening gel, which is activated with a special light. We finish with a fluoride treatment to diminish any sensitivity you might experience.
You'll leave our office with a smile that is 6 to 10 shades lighter and ready to share with the world!
< Previous Page
Next Page >