Reasons to Consider Dental Consultations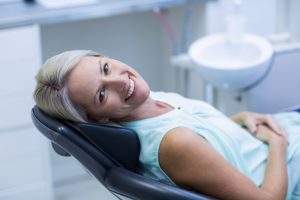 Modern dentistry offers so many great options for patients these days who are missing one or more teeth, need a tooth repaired, or want to enhance their smiles. From dental implants to porcelain veneers, patients have a lot of excellent choices for creating a smile they can be proud of. But how do you know which option is right for your needs? Scheduling a consultation with your dentist in Cupertino is a good idea, and here's why.
Learn About Your Options
Your dentist can discuss your options for treatment with you, and you might be surprised to learn that you have more than one to choose from. For example, cosmetic bonding and porcelain veneers can repair a lot of the same dental issues such as:
Small chips and fractures
Gaps and spacing between teeth
Size and shape discrepancies
Discoloration and staining
Excessive wear
Your dentist will be able to explain how one treatment may work better for your needs, lifestyle, and budget than the other, so you can make the right decision for your goals.
Ask Your Questions
A consultation gives you one-on-one time with your dentist, and this is a great opportunity to ask all of your questions. Don't be afraid to discuss your dentist's treatment philosophies and ideas for your smile. This is a good time to collaborate, especially when you are hoping to enhance the appearance of your smile.
Look at Before and After Pictures
If you are considering cosmetic treatments, ask your dentist to see before and after pictures of other cases they've completed. Cosmetic dentistry combines both skill and artistry and seeing before and after pictures will help you determine if your dentist can meet your needs.
Know What to Expect
During your consultation your dentist will explain exactly what you can expect before, during, and after your treatment procedure. If your treatment requires recovery time, such as a dental implant, your dentist can explain what you can do in order to have a smooth and successful recovery.
If you're thinking about any sort of complex dental procedure, it's a good idea to discuss it with your dentist first. Give your dental office a call today to schedule your consultation.
< Previous Page
Next Page >