Understanding Dental Lingo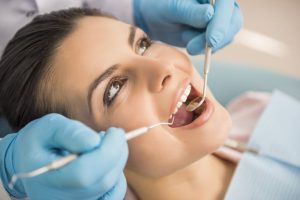 Your routine six-month cleaning and checkup appointments are an excellent time to discuss your oral health with your dentist; however, how much do you understand about the terminology they use? You'll be able to make better decisions about your oral health when you have a good understanding of dental lingo. Your dentist in Cupertino will define dental terminology so you can have a more effective conversation about your oral health with your dental provider the next time you see them.
Bruxism
Also known as clenching and grinding your teeth, bruxism typically occurs at night while you are sleeping, so it can sometimes be hard to diagnose on your own. Bruxism causes a host of symptoms such:
Frequent headaches
Jaw pain or tenderness
Pain when biting down or chewing
Issues with your jaw joint such as TMJ
Excessive wear to your teeth
Chipping and fractures to your teeth
Crown
A dental crown is made to replace your entire tooth structure when it has suffered from decay, or an injury, or other damage that is more than a dental filling can repair. A crown gives you all the function you had with your natural tooth such as eating, chewing, brushing and flossing, while protecting your natural root. Crowns are made from tooth colored porcelain so they complement your smile.
Periodontal Disease
Also referred to as gum disease, periodontal disease affects more than half of American adults in some form. Gum disease is essentially an infection of your gums and jawbone, which are the main support system for your teeth. If it's left untreated, gum disease will lead to bone and tooth loss.
Gingivitis, which is the first stage of gum disease, can often be treated with a thorough cleaning and improvements to your home care routine. The advanced stage of gum disease, known as periodontitis will require a deeper cleaning to reach below the gum line. Your dentist may also recommend antibiotic therapy, and even surgery in severe cases.
These are just a few of the common dental terms you may hear when discussing your oral health with your dentist. Hopefully you can use your knew knowledge of dental lingo to make your next conversation with your dentist more productive.
< Previous Page
Next Page >