Dental Emergency 101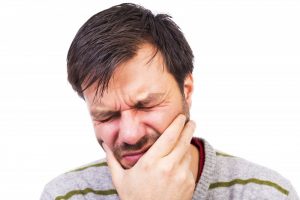 Dental emergencies are scary, and knowing what to do in the event of an emergency could possibly save your tooth. Your emergency dentist in Cupertino has some helpful advice on handling common dental emergencies until you can get to their office.
Soft Tissue Injuries
Injuries to your cheeks, gums, and other soft tissues may cause a lot of bleeding and it is important to get the bleeding contained. You can do this by applying a cold compress. Contact your dentist for further instructions and to assess if you need immediate care.
A Tooth Knocked Loose or Out
Try to replace the tooth back in its socket if possible. Or use milk to transport it safely while keeping cells moist and alive. It's important to get to your dentist as soon as possible when your tooth has been knocked out because they have the best chance of saving your tooth the quicker they can treat it.
A Toothache
Toothaches are often very painful and this could be indicating that you have a dental infection. This is also a situation in which you need to seek treatment as soon as possible since a dental infection doesn't go away on its own. An infection left untreated can spread to other critical areas of the body, and cause damage to your other healthy teeth.
Root canal therapy can often remove the infection and preserve your tooth when you are proactive about seeking treatment.
A Broken or Fractured Tooth
A cracked tooth can cause both pain and an infection so it's important to seek treatment right away. If your tooth is broken, gather as many pieces as you can and get to your dentist as soon as possible.
Even if your tooth only has a small chip, it should still be smoothed so it doesn't irritate your gums or soft tissues.
A Lost or Broken Restoration
If you have an old filling or crown that breaks or fall out, your tooth will need to be repaired in order to avoid further damage or an infection. Contact your dentist to determine if your tooth needs immediate attention.
The first thing to remember when you find yourself facing a dental emergency is to remain calm. The next thing to do is to call your dentist to assess your situation. They can help determine if you need immediate attention, or give you instructions over the phone if you don't need to be seen.
Having the right dental team on your side makes all the difference in the world!
< Previous Page
Next Page >