Excellent Care From Your Family Dentist in Cupertino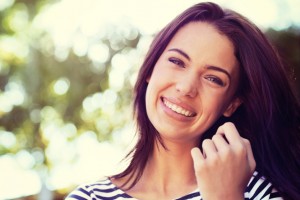 Finding the right dental provider can be challenging, especially when you have a family to think about. You'll want to find a provider that can meet everyone's needs, which will save you the time and stress of having to drive all over town for your dental care. You also want to find a team that can build a good relationship with your entire family. Alpine Dental Care would like to invite you to learn more about excellent care from your family dentist in Cupertino, and here are some of the advanced services we provide.
Family Dental Care
We welcome patients of all ages to our practice, and we hope to be your partners in achieving and maintaining optimum oral health for a lifetime. We understand how first dental visits are so important for our youngest patients, so we strive to keep every visit pleasant and upbeat for your child. We also provide a wide range of services for our adults, and our goal is that you'll receive the majority of your care here at Alpine Dental Care; surrounded by the team you know and trust.
Dental Implants
We're proud to offer the best tooth replacement option for our patients who struggle with missing or failing teeth, and those are dental implants. By restoring both your root and your tooth, dental implants are protecting the integrity of your jawbone and your healthy, remaining teeth. We offer comprehensive implant care, and our doctors can determine if implants are right for you with a through examination and some x-rays.
Invisalign
Only one of our comprehensive cosmetic services, Invisalign helps to straighten crooked or misaligned teeth with discretion. Instead of relying on traditional metal brackets and wires, Invisalign utilizes clear plastic aligners to apply gentle pressure and move teeth gradually over time. Aligners can easily be removed for brushing and eating, so there are no restrictions or changes to your diet or home care routine. Most Invisalign cases can be completed in 12-18 months, making it the perfect option for busy adults looking to align their teeth.
Our goal is to make every visit to our office pleasant and stress-free for our patients. We use only the highest quality dental materials, and strive to provide a level of care that you won't find at most practices. If you're looking for a premiere dentist in Cupertino, look no further than your trusted team at Alpine Dental care. Contact us today to schedule your next appointment.
Next Page >