How to Brighten Your Smile for the New Year From Your Dentist in Cupertino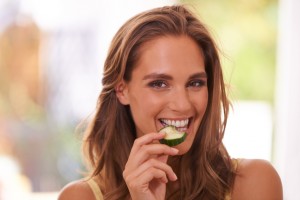 Is improving your smile one of your resolutions or goals for the New Year? Is 2017 the year you finally live your dreams? Did you know that a beautiful smile could give you the confidence to achieve your goals? Alpine Dental Care, your dentist in Cupertino, has tips and ideas on how you can brighten your smile for the New Year.
Whiten Your Teeth
At Alpine Dental Care, we offer a safe and extremely effective in-office whitening treatment called ZOOM! that will leave your teeth 6-10 shades lighter in one short appointment. This is ideal for busy patients seeking immediate results.
We'll start by applying a protective barrier around your gums and soft tissues, and then we'll apply a high strength whitening gel to your teeth. ZOOM!'s unique formula is activated by a special light, and then we'll finish with a fluoride treatment to eliminate any sensitivity you may experience. You'll be proud to share your smile with the world again after a ZOOM! whitening treatment.
Invisalign
Make 2017 the year you smile again! Living with crooked or misaligned teeth is embarrassing, and you probably think twice every time you want to smile. Maybe you've considered straightening your teeth, but the idea of wearing bulky metal braces is not appealing either.
Invisalign may be the solution you've been seeking! Instead of metal brackets and wires, Invisalign utilizes clear plastic aligners that apply gentle pressure and gradually straighten your teeth. Aligners are comfortable to wear, but also removable for eating and brushing, so you'll have no restrictions to your diet, or changes to your home care routine. Contact Alpine Dental Care, your cosmetic dentist in Cupertino, to determine if Invisalign may be right for your needs.
Porcelain Veneers
Fabricated from thin shells of porcelain, veneers are custom designed to fit over your tooth. This makes them ideal for repairing a number of dental issues such as:
Size discrepancies
Misshapen teeth
Chipping, wear, and fractures
Discoloration and staining
Misaligned teeth
Gaps and spacing between teeth
Veneers are bonded directly to you tooth, which adds strength. They're also custom shaded to either match your existing teeth, or completely enhance your smile. You'll be able to brush and floss like normal, making them easy to care for.
< Previous Page
Next Page >