>
How to Find an Excellent New Dentist in Cupertino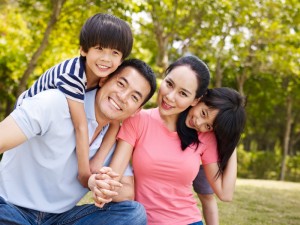 Wouldn't it be nice to find a dental provider who can meet the needs of the entire family? Not only is it more convenient for you, it's also more comfortable for your children. It's hard to know who you can trust, so Alpine Dental Care wants to take the guesswork out of choosing a great provider with some helpful tips on how to find an excellent dentist in Cupertino.
Take a Tour of the Dental Office
You may want to consider stopping by for a tour of your prospective dental office, especially if you have children. This will give you an idea if the office feels friendly and welcoming for kids. You'll also get to see what type of dental technology the office is equipped with.
Ask Questions
Besides asking the obvious questions about location and office hours, don't be afraid to ask your prospective provider thoughtful questions such as:
How long have you practiced at this location?
Is the office equipped with state-of-the-art technology, and how does it benefit me?
Do you see children, if so, starting at what age?
Do you participate in continuing education?
Asking questions beyond the typical ones will give you a better feel for the practice. You can even ask the staff questions, which will give you insight into what it's like to work with the dentist.
Schedule a Consultation
If you're considering enhancing your smile with cosmetic dentistry, you'll want to schedule a consultation with your prospective provider. This is a great time to discuss your goals for your smile, ask question, and discuss their treatment ideas and philosophies. Ask to see before and after pictures of their work. This allows you to see if their skill level and artistry will meet your needs.
< Previous Page
Next Page >