Helpful Tips for Preventing Cavities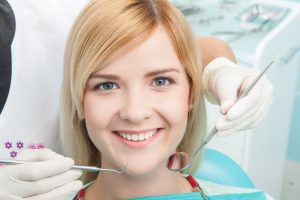 Having a cavity, or hole in your tooth is no fun! Cavities sometimes cause your tooth to look different with dark spots or discoloration, and some of them may even be sensitive or painful when you bite down or chew your food. The good news is many cavities can actually be prevented and your dentist in Cupertino shares how.
Consistent Home Care
Brushing your teeth at home at least twice per day and flossing at least once each day is the best way to prevent cavities. Be sure you are using proper brushing and flossing techniques in order to make the most of your home care routine. Ask your hygienist for a demonstration on brushing and flossing at your next routine cleaning if you're not sure you know the most effective techniques.
Avoid Sugary Foods and Beverages
This may seem obvious, but it doesn't hurt to remind you. Sugar is the fuel for the bacteria that produces the acids that destroy tooth enamel and cause cavities. The more sugar you consume, the higher your risk is of developing cavities. Also be careful of the hidden sugars you may be surprised to find in certain foods.
Eat More Fruits and Vegetables
You always hear this from your doctor, and now your dentist too? Yes! Because fruits and veggies actually neutralize the acids in your mouth and they also increase saliva flow, which washes away food debris and harmful particles in your mouth. If you need an afternoon snack, reach for fruit and veggies.
Regular Visits to Your Dentist
It's important to be consistent about visiting your dentist every six months for a thorough teeth cleaning and examination. Believe it or not, your dentist can actually detect tooth decay much earlier than you can and they can make you aware of it so you can treat it before it progresses.
Your hygienist will remove the plaque and bacteria that builds up on your teeth and causes cavities. This is a great time to ask for tips on how to improve your home care.
Regular visits to your dentist are truly your first line of defense against dental issues like tooth decay, gum disease, and oral cancer. Be sure to schedule your appointment today if it's time.
< Previous Page
Next Page >