>
What Type of Toothpaste is Most Effective? Your Dentist in Cupertino Comments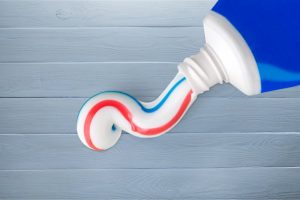 The toothpaste aisle can be daunting! Especially if you are not sure what the right choice is for your needs. There are so many options to choose from, where should you even start? Your dentist in Cupertino has set up a guide to help you determine which type of toothpaste best meets your needs so you don't have to sweat it the next time you visit the toothpaste aisle.
Toothpaste 101
The first thing to understand is the basic ingredients of toothpaste, which most of them contain. These are:
Detergents: These produce the foam when you brush.
Abrasives: Help remove plaque and scrub teeth clean.
Humectants: Keep your toothpaste from drying out.
Thickeners: Give your toothpaste the right texture.
Flavoring: This makes your toothpaste taste good.
The most important ingredient to look for in toothpaste is fluoride. This naturally occurring mineral helps to build developing teeth, remineralize enamel that has been compromised by decay, and it plays an integral part in preventing tooth decay.
What is Your Desired Outcome?
Choosing the right toothpaste is based a lot on personal preference. These days there are toothpastes designed to accomplish many goals such as:
Tartar control – Helps to reduce plaque and tartar buildup, which helps to prevent gum disease.
Sensitivity – This toothpaste can help reduce sensitivity in patients who are prone to it.
Whitening – This toothpaste contains ingredients to help brighten your smile. However, it's not as effective as a professional whitening treatment.
Decide what's most important to you. Perhaps you live with sensitivity on a daily basis, or maybe you are prone to cavities? Make sure that your toothpaste of choice has fluoride as a key ingredient and then focus on choosing the brand that best meets your needs.
Your dentist is also a good resource for recommending the right toothpaste. Discuss your goals for your teeth with them and ask what their brand of choice is. Then experiment a little to find the flavor and texture that best meets your personal preference.
< Previous Page
Next Page >