Don't Forget to Utilize Your Insurance Benefits Before the End of the Year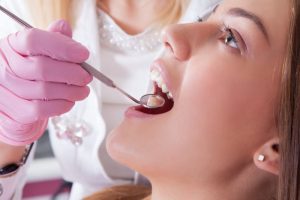 You've been putting off that dental filling for a few months. Your tooth doesn't hurt, but sensitivity reminds you every now and then that there is a cavity there. You weren't feeling too excited about getting that shot and having your tooth filled, but maybe you'd feel more motivated if you knew you could save some money? Now is the perfect time to schedule your appointment and utilize your insurance benefits, and here's why.
The Ins and Outs of Dental Insurance
Most dental insurance plans run on a calendar year and include a yearly maximum they will pay for treatment and a deductible to be met. This means that all of these dollars renew starting in January and run out in December.
We are rapidly approaching benefit renewal time for most patients, and it's a good idea to take a look at your plan and be sure that you've scheduled all the treatment you need and both of your cleaning and checkups for the year before your benefits run out at the end of the year.
What Does Insurance Cover?
Most dental plans will pay for most if not all of your preventive care, which are your six-month cleanings and checkups. These are important to help you maintain your oral health and detect any issues early on. You don't want to miss out on these visits, especially if they don't cost you anything out of pocket.
Most plans cover treatment procedures at a percentage, and you might have a deductible in the range of 50 to 100$ to be met before your insurance will pay for treatment. If you've already met your deductible for the year, you'll want to utilize your remaining benefits before it renews in January and you have to pay it again.
If you need a treatment procedure such as a dental filling or crown, now is a good time to schedule that appointment to ensure that you maximize your remaining insurance benefit. Unfortunately, these dollars don't roll over into next year's benefits, so if you don't use them, you lose them.
Now is a great time to contact your dentist in Cupertino if you haven't had both of your six-month cleaning and examination appointments for the year, or if you have treatment that needs to be done so you can make the most of your dental benefits.
< Previous Page
Next Page >