Are Dental Implants the Best Option for Replacing Missing Teeth?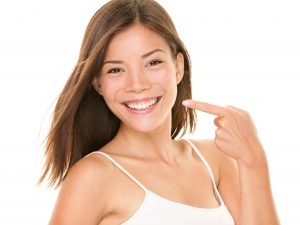 Missing teeth are a burden. Those gaps in your smile not only look bad, but they also pose a threat to your oral and overall health. Fortunately, modern dentistry allows for patients to regain those missing chompers and once again enjoy a complete set of teeth. There are several tooth replacement options out there, but there is one that stands out above the rest. We firmly believe that dental implants in Cupertino are the best way to regain lost teeth. Here's why.
They Prevent Bone Loss
Your tooth roots and your jaw work together. When tooth roots disappear, your jawbone loses part of its support system. Therefore, it may lose density and change shape over time. In fact, there may be up to a 25 percent reduction in bone width within the first year after a tooth extraction.
Dental implants can prevent this troubling problem because they bond with your body, acting like natural tooth roots. Other tooth replacement methods lack this advantage since they only work on the surface.
They Can Last a Lifetime
On average, patients need new dentures every five to eight years. That's not because the dentures wear out; it's because people's jaws change shape when there are no tooth roots there, and that affects the way the dentures fit. Other tooth replacement methods, such as fixed bridges, can last up to 15 years. Dental implants, on the other hand, have the potential to stay with you for the rest of your life if you care for them well.
They Are Sturdy
You've probably seen cartoons where an elderly person accidentally spits out their dentures. Those scenes are a bit exaggerated, but slippage is a problem with traditional dentures. This can make it difficult to eat and speak with confidence.
Dental implants won't slip around in your mouth, and they're sturdy enough to stand up to just about anything you want to eat, from crunchy apples to juicy steaks and beyond. The bite force they provide is stronger than what you would get with other tooth replacement methods, including traditional bridges.
They Protect Your Natural Teeth
When you're missing teeth, the pearly whites that remain in your mouth become vulnerable in that they may drift out of place, causing misalignment and bite problems. Dental implants, bridges, and partial dentures can all prevent this problem.
However, bridges often require that your dentist removes enamel from the teeth on either side of the gap in your mouth in order to create support for the restoration. With dental implants, that isn't necessary because all of their support comes from beneath the gum line.
In many respects, implants are superior other methods of replacing missing teeth. Why not schedule an appointment with your dentist in Cupertino to find out if you're a good candidate for this procedure?
< Previous Page
Next Page >