Dental implants in Cupertino: A Solution for Missing Teeth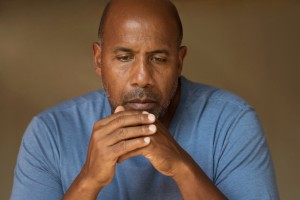 Living with a missing or failing tooth presents daily challenges that most of us take for granted. For example, imagine walking into a restaurant and not being able to order your favorite food because you can't chew it properly? How does it feel to avoid the family holiday photos because you're embarrassed to smile? A missing tooth affects every aspect of your life, however the good news is Alpine Dental Care has options for you. Learn more here about dental implants in Cupertino: a solution for missing teeth.
A Missing Tooth Affects Your Oral Health
While you worry about your confidence and nutrition, you probably didn't realize that your missing tooth is also affecting your oral health. When you root is missing, your bone begins to deteriorate since it has nothing left to support. When your tooth is missing, your healthy teeth begin to shift. This causes bite misalignment and puts your teeth at a higher risk for fractures and other damage. If left untreated, unfortunately a missing tooth typically leads to more tooth loss.
What is a Dental Implant?
A dental implant is the most effective and reliable tooth replacement option that dentistry has to offer. The secret behind their success is that they replace both your tooth and your root, which protects the integrity of your oral health. A titanium post is surgically placed into your bone, which takes the place of your root and builds a firm foundation for your new tooth.
A custom designed porcelain crown replaces your tooth, and provides all the same function you had with your natural tooth. This means that you'll be able to talk, chew, smile, and brush with ease once again. Implants are easy to take care of as you'll brush and floss just as you were always used to doing. Implants offer great longevity because with excellent home care and regular dental checkups, they can potentially last for a lifetime. This also makes them a cost effective choice for your long-term oral health.
Am I a Candidate for Dental Implants?
Our dentists in Cupertino can determine if dental implants are right for your needs with a thorough examination and x-rays. Implants do require enough healthy bone structure and that the patient is in good overall health. At Alpine Dental Care, we're proud to offer comprehensive implant dentistry, which means that we can complete your implant procedure from start to finish, instead of referring out for the implant placement as many dentists do. Contact our office today to learn more about how we can restore your tooth and your oral health.
< Previous Page
Next Page >