Enhance Your Smile With ZOOM! Teeth Whitening in Cupertino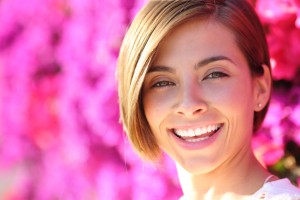 Did you know your smile has the power to take you to new levels in your personal and professional relationships? This is because people with beautiful smiles are perceived as more confident, happier, and more successful. One of the easiest ways to update your look is to whiten your teeth, and your team at Alpine Dental Care has solutions for you. Enhance your smile with ZOOM! teeth whitening in Cupertino.
Why Should I Consider Whitening My Teeth?
No one is immune to the effects of aging in their body or on their teeth, and eventually everyone's teeth lose a little of their luster. Some of our lifestyle choices however, can speed up the process of dulling the appearance of our teeth. This can include:
Smoking and tobacco use
Certain beverages such as coffee, tea, and red wine
Certain medications
Certain foods such as curry, marinara sauce, and soy sauce
You'd be surprised at what an impact your teeth can have on your look. Whitening your teeth can actually take years off of your appearance.
What is ZOOM! Whitening?
ZOOM! is an effective in-office teeth whitening system that delivers immediate results. We'll start by creating a protective barrier for your gum tissue, and we'll apply ZOOM!'s high strength whitening gel to your teeth. Next we'll activate ZOOM!'s unique system with a special light. We'll finish with a fluoride treatment to help reduce sensitivity. In less than two hours you'll leave our office with immediate results and smile that's six to ten shades lighter than when you started.
Professional Whitening vs Over-the-Counter
You might consider purchasing over-the-counter products to brighten your smile, however professional whitening systems offer benefits that drug store products cannot. Here are some things to consider when choosing your whitening system:
The whitening gel your team at Alpine Dental Care has access to is much stronger than what you can purchase in the store. It will take you much longer to achieve even half of the result that ZOOM! can deliver in one short appointment.
Drugstore whitening systems are one size fits all, which may be ill fitting and increase your risk for injury from the whitening gel.
Over-the-counter systems are often designed to whiten only your front six teeth, or sight line, which may not achieve your desired results.
It's always advisable to whiten your teeth under the supervision of your dentist in case you should encounter issues with sensitivity.
If you've considered brightening your smile with teeth whitening, we encourage you to call Alpine Dental Care today to learn more about the benefits of ZOOM! whitening.
< Previous Page
Next Page >