Renew Your Smile With Porcelain Veneers in Cupertino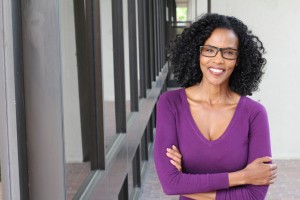 Your smile says a lot about you! Did you know it has the power to give you confidence that can take you to the next level in your personal and professional relationships? This is because people with beautiful smiles are perceived as happier and more successful. Are you satisfied with the appearance of your teeth? If you answered no, porcelain veneers may be a solution for you, and Dr. Dong Shen and Dr. Raymond Hotz can help you achieve your dream smile. Learn how you can renew your smile with porcelain veneers in Cupertino.
What is a Porcelain Veneer?
A dental veneer is best described as a thin layer of porcelain that is designed to fit over your natural tooth structure. Veneers can be used to repair one or two teeth, but they're best utilized to enhance an entire smile. They can be custom shaded to either match your existing teeth, or completely change the appearance of your smile.
Porcelain veneers are ideal for repairing dental issues such as:
Small chips and fracture
Misshapen teeth
Wear
Discoloration and staining
Gap and spacing between teeth
Misaligned teeth
What is the Process For Getting Porcelain Veneers?
After one of our doctors has custom designed your new smile, a small amount of your enamel is removed to accommodate your new veneer, and then they are bonded directly to your natural tooth. Because your veneers are fabricated in one of the top dental laboratories in the area, you'll wear temporary veneers for about two weeks before you return for permanent placement of your veneers.
This time allows our doctors to ensure that your veneers are the right shade, shape, and look for your smile before they're permanently placed. The entire process takes anywhere from 2-4 weeks to complete, and the result is a dazzling new smile that you'll be proud to share with the world.
What are the Benefits of Porcelain Veneers?
Veneers not only enhance the appearance of your teeth, they also add strength and longevity to them because of the direct bonding. They're stain resistant, so they won't discolor at the rate of your natural tooth, which means you won't have to think about whitening your teeth. You'll be able to brush and floss your teeth as you did before, making them easy to take care of, and with the right home care and regular dental checkups, your veneers can potentially last for many years.
If your ready to take your smile to the next level, look no further than Dr. Shen and Dr. Hotz, your premiere dentists in Cupertino. Contact Alpine Dental Care today to schedule your veneer consultation.
< Previous Page
Next Page >