How Much Do Dental Implants in Cupertino Cost?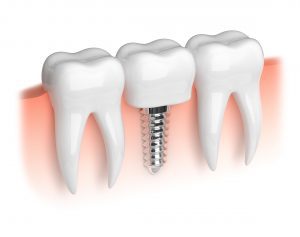 A failing tooth has greatly affected the quality of your life. Eating has become challenging and you feel embarrassed every time you smile or talk to someone. You're ready to replace your tooth, but you know that dental implants in Cupertino may not be in your budget. Here's what you should know about dental implants to determine if they are right for your needs.
Each Case is Unique
Because each patient is unique, the cost of dental implants varies greatly with each case.
As an example, a patient missing multiple teeth may need a more complex restoration such as a bridge or denture to restore their smile. Or, perhaps there is not enough healthy bone to support the implant; this situation may require a bone graft procedure to rebuild the jawbone. The complexity of these types of situations affects the cost of treatment.
When you schedule an implant consultation with your dentist, they will gather all the information needed to create your unique treatment plan and let you know what the cost of your treatment will be.
Why Dental Implants are the Better Long-Term Choice
A dental implant is an excellent investment in your oral health, and it's true that they tend to be more expensive than other treatments such as a dental bridge. However, for many patients, the long-term benefits of a dental implant far outweigh other treatment options. Some of the advantages are:
Replacing your root to protect the long-term health of your jawbone
Offering great longevity as implants can potentially last for a lifetime with the right care
Closely matching the look and feel of your natural tooth by replacing both tooth and root
Offering a stable and reliable treatment with a 95% success rate
There is no other tooth replacement option that can last for lifetime, as a bridge or denture will have to be replaced in 12 to 15 years.
Options for Financing
If a dental implant seems out of reach for your budget, be sure to discuss your options with your dentist in Cupertino before making a final decision. Care Credit is a financing company that can break the total cost of a dental implant into smaller, more affordable monthly payments. They even have interest free options for qualified patients, which helps makes dental implants accessible for many patients.
Don't let the cost of a dental implant in Cupertino hold you back from learning more about your options. Give your dentist a call today to schedule your consultation.
< Previous Page
Next Page >