5 Things You Should Know About Dental Implants in Cupertino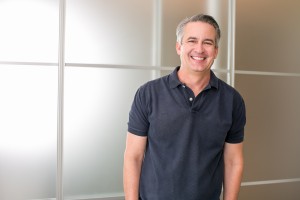 Living with a tooth that is failing can be painful, among other things. Eating and chewing may become difficult, and you may also feel self conscious about your tooth. It's a good idea to consider replacing a tooth that needs to be removed as soon as you can in order to maintain your oral health, and dental implants are one of the best solutions dentistry has to offer. The question is, are they right for your needs? Here are some facts you need to know about dental implants in Cupertino.
An Implant Replaces Your Root as Well as Your Tooth
Standard replacement options such as a bridge or partial will restore missing teeth, but when your root is missing it compromises the health of your jawbone. When there is no root to support, your bone will begin to dissolve, which removes support for your remaining teeth.
A dental implant uses a titanium post that is surgically placed into your bone to restore your root. Titanium is biocompatible and will naturally integrate with your bone over time, creating a firm foundation much like your root.
Implants Restore Function and Your Smile
Your implant crown is designed to match both the shape and esthetics of your missing tooth. It will naturally restore your smile so no one will ever know you lost a tooth. Your new crown also functions like your natural tooth did, so you can eat, chew, smile and talk just as you were used to.
Implants Offer Great Longevity
Taking care of your implant is easy, as brushing and flossing are the same as with your natural teeth. Your dentist will monitor the health of your dental implant through x-rays and routine examinations at your 6-month checkups. With excellent home care and regular dental checkups, your implant has the potential to last for a lifetime.
Implants Protect Your Remaining Teeth
If you don't replace a failed tooth, your healthy teeth will begin to shift into the open space, which causes a few problems. First, it increases your risk of developing gum disease, fractures, or other damage to your teeth. Next it causes bite misalignment, which contributes to problems with headaches and your jaw joint. Replacing your tooth protects your healthy teeth.
Implants Are Very Successful
Dental implants are very reliable, and boast a success rate of 95%. The fact that they can last a lifetime makes them a very smart investment in your oral health.
< Previous Page
Next Page >