Don't Miss Your Next Oral Cancer Screening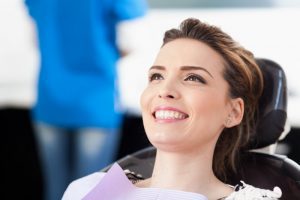 Oral cancer is one disease that people don't talk much about. However, did you know that is responsible for one death every hour, 24 hours per day in America? The other thing to note is that this number has not changed over the years, and this is because oral cancer is typically not diagnosed until its later stages, which leaves for a poor prognosis. Oral cancer also has a high rate of reoccurrence, meaning that if you survive a first encounter with it, it's 20 times more likely that it will occur again. Your dentist in Cupertino explains how you can protect yourself from this deadly disease.
What is Oral Cancer?
Oral cancer is defined as cancer of the head and neck, excluding the brain, which has its own category. Oral cancer manifests in different ways and can be tricky to diagnose on your own, which is why routine examinations with your dentist every six months are so important.
Some of the signs of oral cancer to be aware of are:
A sore or lesion in your mouth that does not heal within 14 days
A lump in your mouth or neck
Difficulty swallowing or speaking
Discolored white or red patches in your mouth (these often look similar to canker sores)
Numbness in your mouth or face
Be Your Own Advocate
Because oral cancer can mimic other benign tissues in your mouth, it is important to be vigilant about changes you see in your mouth. If you notice a sore or lesion that is not healing, or is reoccurring, report it to your dentist right away. The earlier oral cancer is detected, the better the prognosis for a successful recovery.
Visiting your dentist every six months for routine checkups is the best way to protect your oral health. Your dentist in Cupertino can actually detect oral cancer in its earliest stages, often before you would be able to. They will also be checking for issues such as gum disease and tooth decay, which are more successfully treated with less invasive procedures is their earliest stages.
If it's time for your next cleaning and checkup, give your dentist a call today to schedule.
< Previous Page
Next Page >