Your Cupertino Dentist Answers Common Questions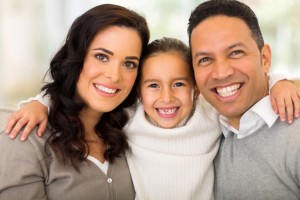 When it comes to your oral health, it's important to be in the know! You may have concerns that arise and at Alpine Dental Care we always encourage our patients to contact us with any questions they have. Your Cupertino dentist will discuss some of the common dental questions we hear, but if yours is not answered here, feel free to give us a call.
Why do I Need X-rays? Are they Safe?
X-rays are an important diagnostic tool that our doctors use to see what's happening internally in your mouth. They allow us to detect many issues such as tooth decay in its earliest stage. This gives you the opportunity to be proactive and treat your condition with the least invasive treatment.
At Alpine Dental Care, we utilize digital x-rays, which emit 80% less radiation than traditional x-rays. Digital x-rays are safe, fast, and effective because we can view the images immediately, and diagnose treatment more accurately because these images offer a clearer picture.
At What Age Should My Child First See the Dentist?
We love to see children, and suggest that you bring your child starting around the age of three years old. During their first visit, we'll spend time helping them acclimate to our office and the instruments we use, and even perform a cleaning if they feel comfortable.
We make every effort to help your child feel comfortable and at ease during their visit. We also encourage our adult patients to bring their little ones to their own dental cleanings and checkups so they can see that the dentist isn't scary.
My Gums Bleed When I Brush. Do I Need to See the Dentist?
The answer is – yes! When you're gums bleed during brushing, it's often an early sign of periodontal (gum) disease. If you notice your gums are red and swollen, or you have chronic bad breath, these are also telltale signs.
Gum disease is an infection of the soft tissues and bone that surround your teeth. If it progresses and is left untreated, it will eventually lead to tooth loss. Your routine dental checkups and cleanings are your best defense against gum disease, as we screen for it every time.
If I Want to Change the Appearance of My Smile, What Are My Options?
A beautiful smile gives you confidence, and whether your smile just needs a boost, or a complete makeover; cosmetic dentistry offers options for you. Dr. Shen and Dr. Hotz are experienced in helping patients achieve the smile they've always dreamed of, and we're happy to discuss your options with you during a consultation. If you're not satisfied with appearance of your teeth, we encourage you to call us and learn more about how we can help you.
< Previous Page
Next Page >