Reshape Your Smile With Porcelain Veneers in Cupertino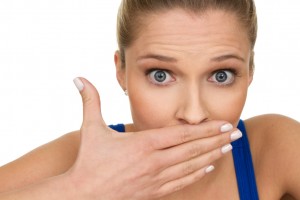 Are you satisfied with the appearance of your smile, or do you find yourself hiding it when you meet someone new? Are there aspects of your teeth you feel could be improved? Porcelain veneers may be the perfect solution for you because they are capable of repairing many dental issues, and they can truly enhance your smile. Here's what you can expect when you choose porcelain veneers in Cupertino to improve your look.
What is a Porcelain Veneer?
A dental veneer is designed to fit over your tooth and cover imperfections. It's a thin layer of porcelain that can completely change the size, shape, and shade of your tooth. Veneers are ideal for repairing conditions such as:
Slight misalignment issues
Misshapen teeth and size discrepancies
Small chips and fractures
Gaps and spacing between teeth
Stains and discoloration
While porcelain veneers can be effectively used to repair one or two teeth, they're truly best for enhancing an entire smile. In fact, many of the Hollywood smiles you admire each day have been enhanced with porcelain veneers.
What are the Benefits of Choosing Porcelain Veneers?
Veneers are durable because they're bonded directly to your tooth. You'll be able to take care of your teeth with normal brushing and flossing, so your home care routine won't change with your veneers. Your dazzling new smile can potentially last for many years with excellent home care and regular dental checkups. You also won't have to worry about keeping your smile white and bright with whitening treatments or toothpaste, as your veneers are stain resistant.
What is the Process for Getting Veneers?
Your new smile can typically be completed in two appointments. Dr. Shen will shape and prepare your teeth for your veneers during your first appointment. Together you'll decide the best shade for your teeth. You'll leave with temporary veneers in place so you'll start to have an idea of what you're new smile will be like while it's being crafted at the dental laboratory.
At your second appointment, your dentist in Cupertino will permanently place your veneers and make any necessary adjustments to them. You'll leave this appointment with your beautiful new smile ready to share with the world!
< Previous Page
Next Page >