>
Brighten Your Smile For Summer With Teeth Whitening in Cupertino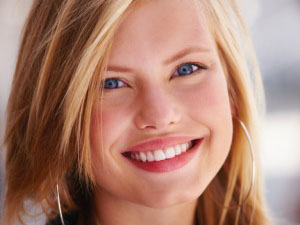 Summer brings with it a slew of activities! Check your calendar. Are there any vacations, weddings, or reunions scheduled that you might want to update your look for? Did you know that whitening your teeth can make a huge impact on your appearance? Learn how you can update your look for all of your summer activities with teeth whitening in Cupertino.
Why Are My Teeth Discolored?
There are many factors that contribute to diminishing the appearance of your smile such as:
Genetics and aging
Certain medications
Trauma or injury to your tooth
Foods such as berries, soy sauce, curry, and marinara sauce
Beverages such as coffee, tea, and red wine
Limiting your intake of these foods and beverages can help preserve your white smile, but you can also rinse with water and remember to brush soon after consuming them as well. Professionally whitening your teeth will also combat the effects of discoloration.
How Professional Teeth Whitening Works
At Alpine Dental Care, we offer an in-office whitening procedure called ZOOM! that is proven to deliver amazing results after one appointment at our office. We'll begin your procedure by putting a protective barrier around your gums, and then we'll apply ZOOM!'s specially formulated, high strength whitening gel. Then we activate the gel with a special light.
We'll finish with a fluoride treatment designed to eliminate any sensitivity, and you'll leave with teeth that are 6-10 shades lighter. ZOOM! delivers fast results that are ideal for busy patients.
Why Should I Choose Professional Whitening?
It might seem more convenient or cost effective to pick up a whitening system at your local drug or grocery store, but here are a few facts to consider before making your choice:
Alpine Dental Care offers a higher strength whitening system than you can purchase at the store. This means quicker and more effective results.
ZOOM! is customized to fit you, and we'll ensure that your gum tissue is protected from injury. Over-the-counter products are typically one-size-fits-all.
It's always better to whiten under the supervision of your dentist in case you experience any challenges with sensitivity or injury to your soft tissue.
< Previous Page
Next Page >