Your Cupertino Dentist is Currently Accepting New Patients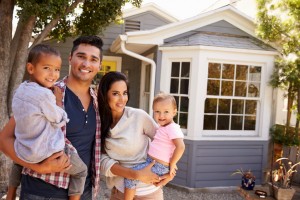 Finding the right dentist can be challenging! You want someone who listens to your desires and concerns about your teeth, who can build rapport with you. Wouldn't it be great if the kids could see the same provider as well so you don't have to drive all over town for appointments? How can you find someone you trust to take care of the entire family? Good news! Your Cupertino dentist at Alpine Dental Care is accepting new patients. Here's what you can expect when you choose us for your care.
Family Friendly Preventive Care
We welcome patients of all ages to Alpine Dental Care and like to begin seeing children around the age of three years old. We strive to make your child feel welcome and comfortable at our office, as we know this is the foundation for future success with the dentist. As your child grows, we offer additional services such as dental sealants and fluoride treatments to help build and protect their teeth.
Prevention is the cornerstone here at Alpine Dental Care because we want to help you avoid painful and costly dental issues, and we can do this with regular cleanings and checkups. We'll screen you for issues such as gum disease, oral cancer, and tooth decay to ensure that we detect these concerns in their earliest stages.
Personalized Restorative Care
At Alpine Dental Care, we understand that high quality dentistry is not one-size-fits-all. Treatment plans must be tailored to your specific needs so you can reach your goals for your smile. We help you do this by taking the time to listen to your needs to work with you and create a customized plan. We also offer a wide range of services to meet your needs. Whether you need a tooth repaired or completely replaced, your dentist in Cupertino can take care of you!
Cosmetic Dentistry
Are there aspects of your smile you'd like to improve? Perhaps you'd like a brighter smile? Or you feel embarrassed about misaligned teeth? You'll find a variety of cosmetic services at Alpine Dental Care such as:
Teeth Whitening
Tooth Colored Restorations
Invisalign
Porcelain Veneers
Gum Contouring
Dr. Shen will work with you to create the smile of your dreams based on your goals for your smile. Sometimes we use a combination of treatments to achieve your goals but the results are always phenomenal.
< Previous Page
Next Page >